Shopping Basket
Your Basket is Empty
There was an error with PayPal
Click here to try again
Thank you for your business!
You should receive an order confirmation from Paypal shortly.
Exit Shopping Basket
Dog walking and pet sitting services
Another afternoon doing my volunteering down at Binfield Dog Rescue. It's amazing how many dogs come and go from one day to the next - so it's best not to get attached to any of them! I definately don't have any favourites...... Today I took Bobby on a long walk down and around Binfield. He is a beautiful and very strong American Bulldog cross. He is quite skinny and doesn't look like he's been treated all that well in the past - so it's good that he will hopefully find a new owner soon. If I wasn't so busy with other dogs, I'd take him!
Binfield Dog Rescue are amazing, they do such good work and are so friendly and welcoming to anyone who has time or money to donate to their cause. It's thanks to them many ill-treated dogs find new loving homes. Big up the BDR!
Not the sunniest day for a Sunday morning walk - but Winston doesn't care what the weather's like!  His owners say he's not too good with other dogs so it's best to keep him on his lead the whole time. Off we go for a nice long walk in the soggy courtryside between Binfield and Twyford. We pass a few other dogs on the way, there's a bit of grizzle (not just from Winston!) but nothing to worry about. Winston is a happy, lovely dog and it is a pleasure to walk him.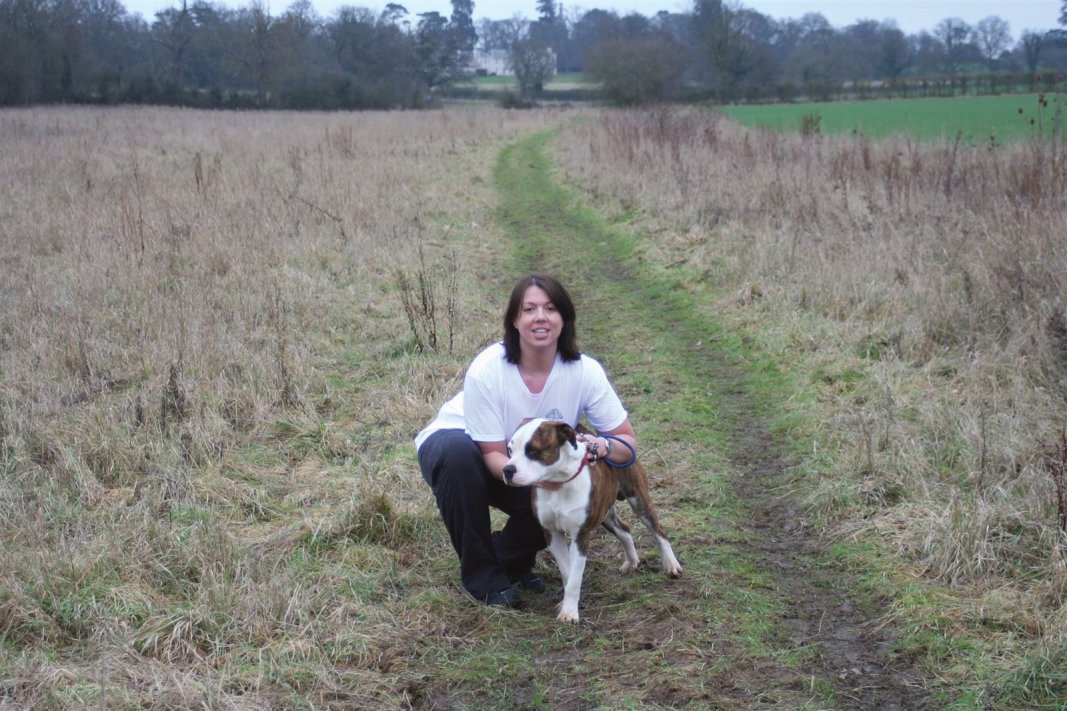 /